Newer posts are loading.

You are at the newest post.
Click here
to check if anything new just came in.
January
17
2015
What Can Cause Heel Discomfort To Flare Up
Overview
If your first step in the morning often feels like it involves a rusty nail being inserted into your heel, you're not alone. Heel pain resulting from plantar fasciitis is the most prevalent condition treated in podiatric clinics, and an additional 1 million Americans annually are seen by medical doctors for the condition, according to the Centers for Disease Control and Prevention. The plantar fascia is the ligament that runs from the heel bone across the entire bottom of the foot and connects at the base of the toes. Ligaments connect bone to bone, and don't really constrict or contract, but can become thickened because of inflammation. Inflammation of the plantar fascia can cause strain when you walk, specifically heel pain that is especially bad for the first few steps after prolonged inactivity. It then typically loosens up once you're up and about.
Causes
Factors which may contribute to plantar fasciitis and heel spurs include a sudden increase in daily activities, increase in weight (not usually a problem with runners), or a change of shoes. Dramatic increase in training intensity or duration may cause plantar fasciitis. Shoes that are too flexible in the middle of the arch or shoes that bend before the toe joints will cause an increase in tension in the plantar fascia. Even though you may have run in shoes that are flexible before, now that you have developed plantar fasciitis, make certain that your shoe is stable and does not bend in the midfoot. Check and be certain that your shoes are not excessively worn. Shoes that do not sufficiently control excessive pronation combined with an increase in training can lead to this condition. A change in running style or parameters, such as starting speed work, running on the ball of your foot or sudden increase in hill workouts may lead to problems. All changes should be gradual and not abrupt. Gait changes such as altering your foot strike, switching shoe style, running barefoot or in minimalist shoes should all be made gradually and not abruptly. The "terrible too's" of too much, too soon, too often with too little rest also applies to "too many changes with too little adaptation". Make your changes gradually and allow your muscles, bones, and other body structures to adapt to the alterations you may be attempting.
Symptoms
Most people with plantar fasciitis have pain when they take their first steps after they get out of bed or sit for a long time. You may have less stiffness and pain after you take a few steps. But your foot may hurt more as the day goes on. It may hurt the most when you climb stairs or after you stand for a long time. If you have foot pain at night, you may have a different problem, such as arthritis , or a nerve problem such as tarsal tunnel syndrome.
Diagnosis
Plantar fasciitis is one of many conditions causing "heel pain". Some other possible causes include nerve compression either in the foot or in the back, stress fracture of the calcaneus, and loss of the fatty tissue pad under the heel. Plantar fasciitis can be distinguished from these and other conditions based on a history and examination done by a physician. It should be noted that heel spurs are often inappropriately thought to be the sole cause of heel pain. In fact, heel spurs are common and are nothing more than the bone's response to traction or pulling-type forces from the plantar fascia and other muscles in the foot where they attach to the heel bone. They are commonly present in patients without pain, and frequently absent from those who have pain. It is the rare patient who has a truly enlarged and problematic spur requiring surgery.
Non Surgical Treatment
A doctor may prescribe anti-inflammatory medication such as ibuprofen to help reduce pain and inflammation. Electrotherapy such as ultrasound or laser may also help with symptoms. An X-ray may be taken to see if there is any bone growth or calcification, known as a heel spur but this is not necessarily a cause of pain. Deep tissue sports massage techniques can reduce the tension in and stretch the plantar fascia and the calf muscles. Extracorporeal shock wave therapy has been known to be successful and a corticosteroid injection is also an option.
Surgical Treatment
Although most patients with plantar fasciitis respond to non-surgical treatment, a small percentage of patients may require surgery. If, after several months of non-surgical treatment, you continue to have heel pain, surgery will be considered. Your foot and ankle surgeon will discuss the surgical options with you and determine which approach would be most beneficial for you. No matter what kind of treatment you undergo for plantar fasciitis, the underlying causes that led to this condition may remain. Therefore, you will need to continue with preventive measures. Wearing supportive shoes, stretching, and using custom orthotic devices are the mainstay of long-term treatment for plantar fasciitis.
Prevention
Make sure you wear appropriate supportive shoes. Don't over-train in sports. Make sure you warm up, cool down and undertake an exercise regime that helps maintain flexibility. Manage your weight, obesity is a factor in causing plantar fasciitis. Avoid walking and running on hard surfaces if you are prone to pain. You should follow the recognized management protocol - RICED-rest, ice, compression, elevation and diagnosis. Rest, keep off the injured ankle as much as possible. Ice, applied for 20 minutes at a time every hour as long as swelling persists. Compression, support the ankle and foot with a firmly (not tightly) wrapped elastic bandage. Elevation, keep foot above heart level to minimize bruising and swelling. Diagnosis, Consult a medical professional (such as a Podiatrist or doctor) especially if you are worried about the injury, or if the pain or swelling gets worse. If the pain or swelling has not gone down significantly within 48 hours, also seek treatment. An accurate diagnosis is essential for proper rehabilitation of moderate to severe injuries.
January
13
2015
What Is Painful Heel And How One Can Successfully Treat It
Overview
The plantar fascia is a thickened fibrous aponeurosis that originates from the medial tubercle of the calcaneus and runs forward to form the longitudinal foot arch. The function of the plantar fascia is to provide static support of the longitudinal arch and dynamic shock absorption. Individuals with pes planus (low arches or flat feet) or pes cavus (high arches) are at increased risk for developing plantar fasciitis.
Causes
The plantar fascia can also become aggravated by repetitive activity. If you increase the number of times the heel hits the ground, that can cause plantar fasciitis, a number of people develop problems when their feet are unaccustomed to hard tile or wood floors. Other risk factors for plantar fasciitis include obesity, an extra high or low foot arch, and activities like running.
Symptoms
The symptoms of plantar fasciitis are pain on the bottom of the heel, pain in the arch of the foot, pain that is usually worse upon arising, pain that increases over a period of months. People with plantar fasciitis often describe the pain as worse when they get up in the morning or after they've been sitting for long periods of time. After a few minutes of walking the pain decreases, because walking stretches the fascia. For some people the pain subsides but returns after spending long periods of time on their feet.
Diagnosis
If you see a doctor for heel pain, he or she will first ask questions about where you feel the pain. If plantar fasciitis is suspected, the doctor will ask about what activities you've been doing that might be putting you at risk. The doctor will also examine your foot by pressing on it or asking you to flex it to see if that makes the pain worse. If something else might be causing the pain, like a heel spur or a bone fracture, the doctor may order an X-ray to take a look at the bones of your feet. In rare cases, if heel pain doesn't respond to regular treatments, the doctor also might order an MRI scan of your foot. The good news about plantar fasciitis is that it usually goes away after a few months if you do a few simple things like stretching exercises and cutting back on activities that might have caused the problem. Taking over-the-counter medicines can help with pain. It's rare that people need surgery for plantar fasciitis. Doctors only do surgery as a last resort if nothing else eases the pain.
Non Surgical Treatment
Rest the foot as much as you can, especially during the beginning of the treatment. Try to avoid unnecessary foot activity like running, or excess standing. Instead, perform exercises that do not put stress on the injured foot, like bicycling or swimming. Apply ice to the painful area a few times a day to reduce inflammation. Try rolling the arch of the foot over a tennis ball or a baseball. A good treatment is rolling the arch of the foot over a frozen soft drink can. This exercise cools and stretches the affected area. You can use over-the-counter pain relievers (ibuprofen, naproxen) to reduce pain and inflammation. Use an over-the-counter arch support or heel support. Avoid walking barefoot, because it may add stress on the plantar fascia. Exercise your feet to make the muscles, ligaments, tendons and other parts stronger. Stronger foot muscles give better support to the plantar fascia preventing it from another injury. Stretching the foot, the plantar fascia and the calf muscles a few times a day is an essential part of treatment and prevention.
Surgical Treatment
Surgery is usually not needed for plantar fasciitis. About 95 out of 100 people who have plantar fasciitis are able to relieve heel pain without surgery. Your doctor may consider surgery if non-surgical treatment has not helped and heel pain is restricting your daily activities. Some doctors feel that you should try non-surgical treatment for at least 6 months before you consider surgery. The main types of surgery for plantar fasciitis are Plantar fascia release. This procedure involves cutting part of the plantar fascia ligament . This releases the tension on the ligament and relieves inflammation . Other procedures, such as removing a heel spur or stretching or loosening specific foot nerves. These surgeries are usually done in combination with plantar fascia release when there is lasting heel pain and another heel problem. Experts in the past thought that heel spurs caused plantar fasciitis. Now experts generally believe that heel spurs are the result, not the cause, of plantar fasciitis. Many people with large heel spurs never have heel pain or plantar fasciitis. So surgery to remove heel spurs is rarely done.
Prevention
Every time your foot strikes the ground, the plantar fascia is stretched. You can reduce the strain and stress on the plantar fascia by following these simple instructions: Avoid running on hard or uneven ground, lose any excess weight, and wear shoes and orthotics that support your arch to prevent over-stretching of the plantar fascia.
January
10
2015
What Is Heel Discomfort And The Way To Treat It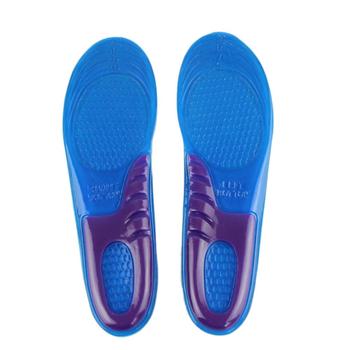 Overview
Plantar fasciitis is the most common cause of heel pain. It can be caused by inadequate or inappropriate footwear, weight gain, or a particular exercise or activity. It is common for plantar fasciitis symptoms to affect only one foot at a time. Treatment focuses on reducing pain and inflammation. Chronic (long-term) plantar fasciitis can lead to a build-up of bone (a "spur") at the point where the plantar fascia connects to the heel bone. For this reason plantar fasciitis is sometimes referred to as "heel spur syndrome".
Causes
It is common to see patients with Plantar Fasciitis who have been wearing shoes that are too soft and flexible. The lack of support can be stressful on the heel for those patients who's feet aren't particularly stable. If these ill fitting shoes are worn for long enough, the stress will lead to Heel Pain as the inflammation of the fascia persists. Footwear assessment and advice will be essential in order to get on top of the Plantar Fasciitis. It may surprise some people to learn that high heeled shoes are not the cause of Plantar Fasciitis, although they can cause tight calf muscles. High arches can lead to Plantar Fasciitis. This is due to the lack of contact under the sole of the foot. Even sports shoes which appear to have good arch support inside are often too soft and not high enough to make contact with the arch of the foot. Hence, the plantar fascia is unsupported. This can lead to Heel pain and Plantar Fasciitis. Flat feet can lead to Plantar Fasciitis. Flat feet is caused by ligament laxity and leads to foot instability. Other structures such as muscles, tendons and fascia work harder to compensate for this instability. Heel pain or Plantar Fasciitis arises when the instability is too great for these other structures to cope with. The strain on the fascia is too severe and the inflammation sets in. Over stretching can lead to Plantar Fasciitis. Certain calf stretches put the foot into a position that creates a pulling sensation through the sole of the foot. This can cause Plantar Fasciitis which can cause pain in the arch of the foot as well as Heel Pain.
Symptoms
Plantar fasciitis and heel spur pain usually begins in the bottom of the heel, and frequently radiates into the arch. At times, however, the pain may be felt only in the arch. The pain is most intense when first standing, after any period of rest. Most people with this problem experience their greatest pain in the morning, with the first few steps after sleeping. After several minutes of walking, the pain usually becomes less intense and may disappear completely, only to return later with prolonged walking or standing. If a nerve is irritated due to the swollen plantar fascia, this pain may radiate into the ankle. In the early stages of Plantar Fasciitis and Heel Spurs, the pain will usually subside quickly with getting off of the foot and resting. As the disease progresses, it may take longer periods of time for the pain to subside.
Diagnosis
During the physical exam, your doctor checks for points of tenderness in your foot. The location of your pain can help determine its cause. Usually no tests are necessary. The diagnosis is made based on the history and physical examination. Occasionally your doctor may suggest an X-ray or magnetic resonance imaging (MRI) to make sure your pain isn't being caused by another problem, such as a stress fracture or a pinched nerve. Sometimes an X-ray shows a spur of bone projecting forward from the heel bone. In the past, these bone spurs were often blamed for heel pain and removed surgically. But many people who have bone spurs on their heels have no heel pain.
Non Surgical Treatment
If you walk or run a lot, cut back a little. You probably won't need to stop walking or running altogether. If you have either flatfeet or a high arch, ask your doctor about using inserts for your shoes called orthotics. Orthotics are arch supports. You will need to be fitted for them. If you are overweight, losing weight can help lessen your heel pain. If your job involves standing on a hard floor or standing in one spot for long periods, place some type of padding on the floor where you stand.
Surgical Treatment
More invasive procedures to treat plantar fasciitis are usually sought only after other treatment has failed to produce favorable results. Corticosteroid injections deliver medicine into the injured fascia to reduce pain. However, this treatment may weaken the plantar fascia and result in further damage. In addition, extracorporeal shock wave therapy (ESWT) is a treatment where sound waves are sent through the damaged tissue in order to stimulate the damaged tissue and encourage healing. This method is relatively new in treating plantar fasciitis and your doctor will be able to tell you if it is the right method for you. Lastly, surgery is the last option for those suffering from chronic or severe plantar fasciitis.
Stretching Exercises
You may begin exercising the muscles of your foot right away by gently stretching them as follows. Prone hip extension, Lie on your stomach with your legs straight out behind you. Tighten up your buttocks muscles and lift one leg off the floor about 8 inches. Keep your knee straight. Hold for 5 seconds. Then lower your leg and relax. Do 3 sets of 10. Towel stretch, Sit on a hard surface with one leg stretched out in front of you. Loop a towel around your toes and the ball of your foot and pull the towel toward your body keeping your knee straight. Hold this position for 15 to 30 seconds then relax. Repeat 3 times. When the towel stretch becomes too easy, you may begin doing the standing calf stretch. Standing calf stretch, Facing a wall, put your hands against the wall at about eye level. Keep one leg back with the heel on the floor, and the other leg forward. Turn your back foot slightly inward (as if you were pigeon-toed) as you slowly lean into the wall until you feel a stretch in the back of your calf. Hold for 15 to 30 seconds. Repeat 3 times. Do this exercise several times each day. Sitting plantar fascia stretch, Sit in a chair and cross one foot over your other knee. Grab the base of your toes and pull them back toward your leg until you feel a comfortable stretch. Hold 15 seconds and repeat 3 times. When you can stand comfortably on your injured foot, you can begin standing to stretch the bottom of your foot using the plantar fascia stretch. Achilles stretch, Stand with the ball of one foot on a stair. Reach for the bottom step with your heel until you feel a stretch in the arch of your foot. Hold this position for 15 to 30 seconds and then relax. Repeat 3 times. After you have stretched the bottom muscles of your foot, you can begin strengthening the top muscles of your foot. Frozen can roll, Roll your bare injured foot back and forth from your heel to your mid-arch over a frozen juice can. Repeat for 3 to 5 minutes. This exercise is particularly helpful if done first thing in the morning. Towel pickup, With your heel on the ground, pick up a towel with your toes. Release. Repeat 10 to 20 times. When this gets easy, add more resistance by placing a book or small weight on the towel. Balance and reach exercises, Stand upright next to a chair. This will provide you with balance if needed. Stand on the foot farthest from the chair. Try to raise the arch of your foot while keeping your toes on the floor. Keep your foot in this position and reach forward in front of you with your hand farthest away from the chair, allowing your knee to bend. Repeat this 10 times while maintaining the arch height. This exercise can be made more difficult by reaching farther in front of you. Do 2 sets. Stand in the same position as above. While maintaining your arch height, reach the hand farthest away from the chair across your body toward the chair. The farther you reach, the more challenging the exercise. Do 2 sets of 10. Heel raise, Balance yourself while standing behind a chair or counter. Using the chair to help you, raise your body up onto your toes and hold for 5 seconds. Then slowly lower yourself down without holding onto the chair. Hold onto the chair or counter if you need to. When this exercise becomes less painful, try lowering on one leg only. Repeat 10 times. Do 3 sets of 10. Side-lying leg lift, Lying on your side, tighten the front thigh muscles on your top leg and lift that leg 8 to 10 inches away from the other leg. Keep the leg straight. Do 3 sets of 10.
Could not load more posts
Maybe Soup is currently being updated? I'll try again automatically in a few seconds...
You've reached the end.